Car & Bus: Multiobus is a front-runner in the transition to sustainable public transport

"Too early? Too late, more like!"
Multiobus Tienen to add ten more electric buses in 2021
In 2018, Multiobus from Tienen, Belgium, was the first private bus company to deploy two electric buses for Belgium's public transport operator De Lijn. "We learned a lot from that pilot project. In the spring of 2021, we will expand the operation with ten new electric buses. They will be used by De Lijn in the Hageland region. It's an environment-friendly investment that is also the most profitable in the long term," manager Olivier van Mullem is convinced. The greening of the Multiobus fleet is irreversible.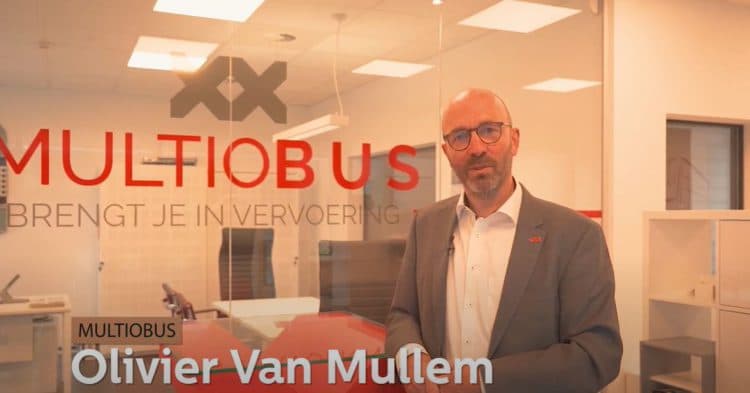 Ready for the future
Olivier van Mullem made the decision not to buy any more diesel buses in 2019, when European legislation imposed limits on CO2 emissions from trucks and buses from 2025 onwards. "If we waited until then to go green, our fleet renewal programme would suddenly face a steep curve. As a medium-sized company, we couldn't handle that." This foresight made Multiobus a pioneer in 2018. Purchasing the first two electric buses was a step into the unknown at the time.
"But we were able to learn a lot from countries such as the Netherlands, France and Germany. They're ahead of us there. China is home to 98% of the world's electric buses. In this country, our sector is conservative. When colleagues say to me we're too early, I tell them that we're actually too late. The prices of vehicles will continue to fall, that's true, but as a forward-thinking entrepreneur I see that as a learning cost. After all, we're learning a lot about the future. Okay, the technology is improving all the time, but you can't wait forever. That's part of business. In the meantime, our mechanics are given the time to retrain as technicians," says Olivier van Mullem.
Large batteries
Multiobus's electric buses are models with large batteries from Dutch manufacturer Ebusco. The battery only needs to be recharged after a full day's driving. Hence, the buses are not equipped with a pantograph to allow them to recharge at charging points along the way. Olivier van Mullem says: "I don't believe in having charging points along the way, or in hybrid models. On our routes, the buses cover 300 to 400 kilometres per day. Thanks to their large batteries, on the routes we serve the buses can do the whole lot on a single charge. Only on heavier urban routes – in Brussels, Antwerp or Ghent, for example – you might not quite make it."
The advantage of these large batteries is that they can be charged slowly at night at low power. That is better for battery life. After all, it remains to be seen how the batteries will behave as they get older. Multiobus does not regard slow charging as a practical problem. "A diesel bus with a full tank also stands idle at the depot for twelve hours overnight. That time can just as well be used to charge the battery. Above all, it's a planning challenge. Not all buses can be plugged in at the same time. You have to work out which buses will leave earlier and so need to be recharged first. It becomes an exercise in efficiency," says Olivier van Mullem.
An electric bus is more comfortable for both driver and passengers: there's less noise, less vibration and smoother handling compared to a diesel bus.
Financial advantages
The charging infrastructure is an important cost in the transition to a sustainable bus enterprise. Technically, it is not difficult to equip a depot to draw large amounts of electricity. "But in the same way that we look to buy diesel cheaply, we also want to keep our energy costs as low as possible. We generate part of the electricity ourselves through our own solar installation. We store it in power packs, which means that we can transfer the energy generated during the day into the buses at night. That is more advantageous than selling our solar energy directly to the electricity company."
In the end, Multiobus has to balance its books like any other company. And, according to Olivier van Mullem, these will turn red if you buy a new diesel bus today. The price of an electric bus is double that of a diesel bus. However, the energy cost per kilometre and the maintenance costs are much lower. After about six years, you break even. And that is before you consider the social benefit of reducing emissions. "I know that a new electric bus will still be in service in ten years' time. At the moment, nobody can say for sure whether that is also true of a new diesel bus. And what will be the value of that bus in 2025?" Olivier van Mullem wonders.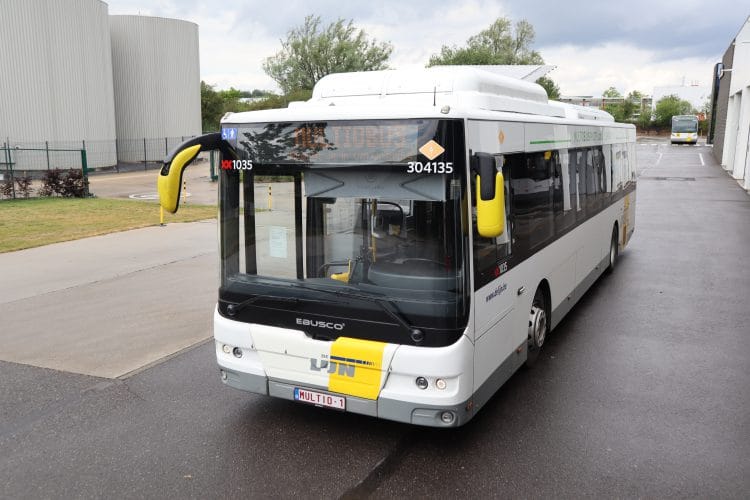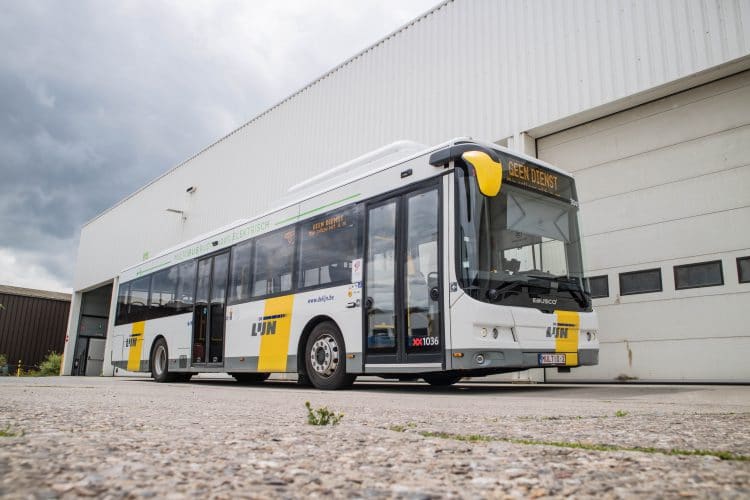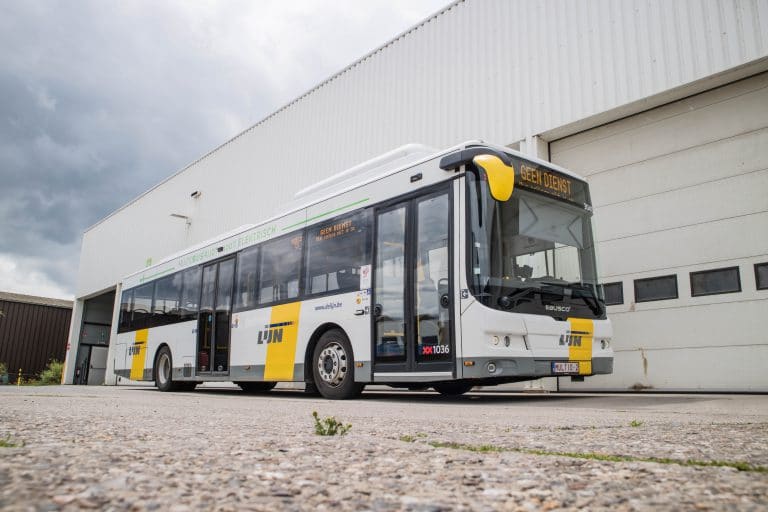 A back-to-front world
The entrepreneur knows that Multiobus is a pioneer in the field of sustainable investment. "We believe that the mobility of the future is one where people use communal transport organised in a sustainable way. So we think the future is bright." However, as a bus operator he sometimes feels he is living in a back-to-front world. "It surprises me how Belgian manufacturers lag behind. They come and ask me how it works and why I do it. I sometimes wonder: shouldn't it be the other way round? I think it's a shame."
Even De Lijn has yet to develop a fully sustainable strategy – yet 2025 is not far off. "De Lijn will come round to our way of thinking when we are succeeding with our electric buses. But I'm not feeling any pressure to accelerate the switch to sustainable buses. It is rather the cities where we drive our buses that will present our sector with a fait accompli through their ever stricter emission standards. When that time comes, we will be ready with our green fleet," concludes Olivier van Mullem, looking confidently to the future.