Battery
Battery warranty up to 10 years
Ebusco offers battery warranty for up to ten years. Depending on the wishes and requirements expressed, we discuss the best warranty with the customer. In doing so we look together at crucial aspects such as the number of kilometres, the load profile, the duration of the concession and the desired EOL capacity. Ebusco's warranty can extend to 80% of remaining capacity, if that is required. We make an optimal proposition for each case, so that we relieve our customers of all concerns as regards batteries.

Because total control of batteries is a major factor in the TCO.
Ebusco battery technology
We believe we deliver the best battery in the market.
We strongly believe that LFP technology is the best there is in the market. The fact that most of the world's electric buses (99% of which are operating in China) make use of this technology is sufficient testimony.
This technology is also renowned for its very high level of safety. Ebusco truly believes in this technology and is continuously improving and developing it.
Cooperation with one of the world's biggest battery makers
Ebusco works with one of the world's biggest battery makers, together with which we deliver batteries with a high energy-to-weight ratio. This also gives them a longer useful life and enables us to give battery warranties. Furthermore we have carried out extensive tests of chassis strength calculations. The combination of the latest battery technology and an optimal bus design therefore leads to extensive range and sufficient passenger capacity.
Some highlights:
👉 LFP technology (Lithium, iron, phosphate)
Safe, Robust, Best energy density (pack weight), Cobalt-free
👉 Excellent production circumstances
👉 Top class materials (manufacturer owns its own mines)
👉 Peak energy density (150Wh/kg)
👉 Capacity >350 kWh (optional >400 kWh) (our 12 meter buses) and >500 kWh (our 18 meter buses)
Charging
High power charging & significant capacity
Up to 300 kW charging, ultimate flexibility
Range
Up to 450 km based on driving efficiency in city centre.
80,000 km a year on one battery
Battery cooling & heating
Our Ebusco batteries include natural ventilation; no battery cooling is needed due to our technology. This is quite unique in this market. It saves weight and due to that cost reduction. Heating pads are inside the battery pack, active below 15 degrees.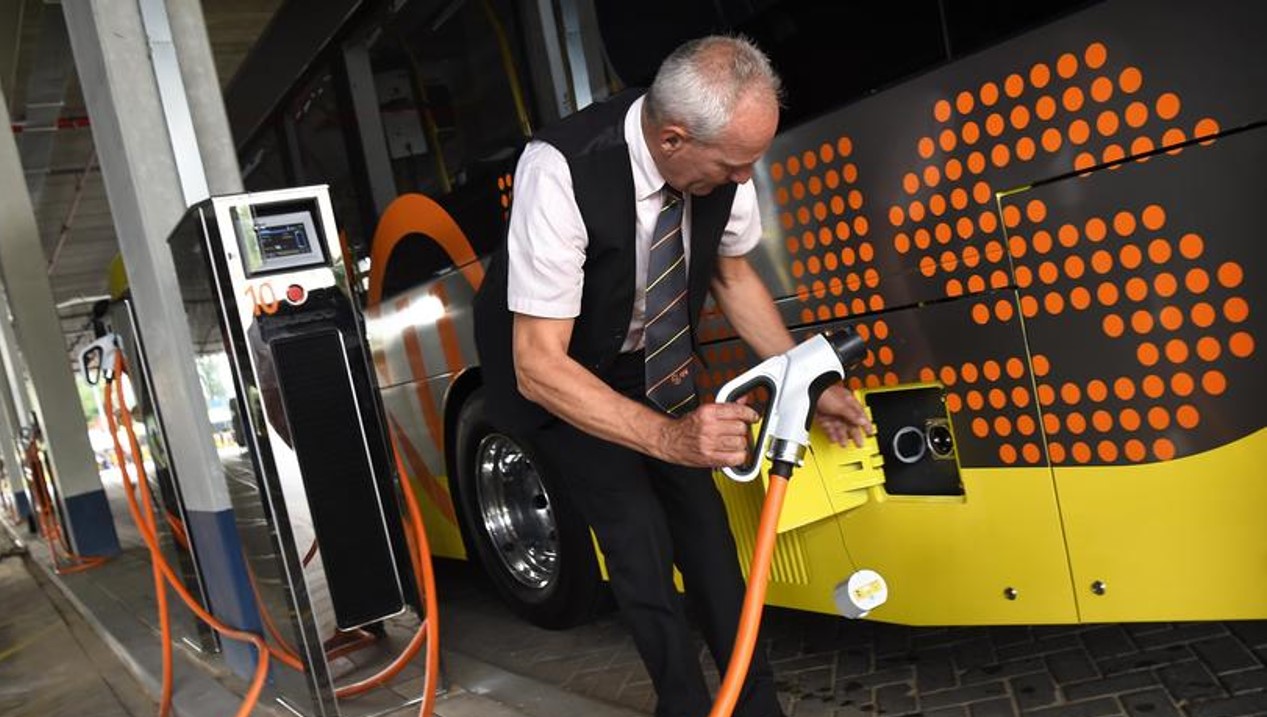 Conclusion
Ebusco offers a high-value large battery pack. As a result buses can run for a whole day without the need for top-up charging. This offers great advantages in terms of TCO.
There are various options as regards the final battery warranty, depending on the customer's specific wishes and on many parameters such as the type of bus, the average usage, type of battery, etc. Because we started as long ago as 2010 with electric buses, we are experts in this field and we gladly advise and help our clients by making the right tailor-made propositions.