31 buses for new customer EBS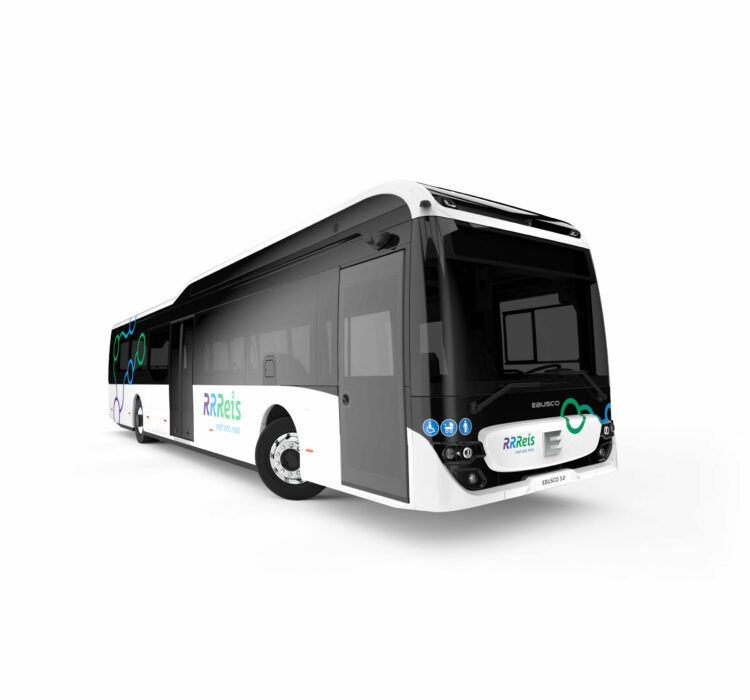 Deurne, 22 November 2022 – Ebusco (Euronext: EBUS), a pioneer and frontrunner in the development of electric buses and charging systems,has signed a contract with Dutch public transport operator EBS for 31 Ebusco 3.0 13.5-meter buses. The delivery of these buses is planned for end 2023. With EBS, Ebusco welcomes a new customer in the Netherlands, further strengthening its position in one the leading countries for zero emission transport.

The Ebusco 3.0 13.5-meter is a new addition to the line-up of the innovative, lightweight Ebusco 3.0 and reaches the maximum length on one rear axle. The buses that EBS will operate include a number of other interesting highlights such as the deployment of an all-electric heating system. The typical Ebusco 3.0 lightweight design makes it possible to offer EBS a large passenger capacity without compromising the range on a single charge. The bus is equipped with an optimal combination of 49 seats for regional transport and additional standing places for urban transport.  
EBS is an ambitious Dutch public transport operator and is currently active in three regions: Waterland, Voorne-Putten & Rozenburg, and Haaglanden Streek. The company has at this moment approximately 1,000 employees and will grow within one year to more than 2,000 employees as a result of won contracts in IJssel-Vecht and Zaanstreek-Waterland. EBS will operate over 500 electric buses by the end of 2023. The order of the Ebusco 3.0 buses contributes to the further growth of the electric fleet, making it possible for EBS to provide public transport in the most sustainable way. 
Wilko Mol, CEO of EBS comments: "We are very pleased to add the Ebusco 3.0 buses to our fleet. This is our first order at Ebusco and we trust that Ebusco will meet all our expectations." 
Steven van der Burg, Sales Director of Ebusco comments: "We are happy and honoured to welcome EBS as a new customer. Together we can fulfil our common goal to make public transport in the Netherlands even more sustainable. We look forward to work together with EBS in the next years and are looking forward to see an increasing number of Ebusco 3.0's hit the Dutch road."