Emmett Green uses Ebusco ESS for energy balancing services
Ebusco today announces the first commercial success of its in house developed Energy Storage Systems as the first ESS will be sold to Emmett Green. Delivery is planned for the first half of 2023.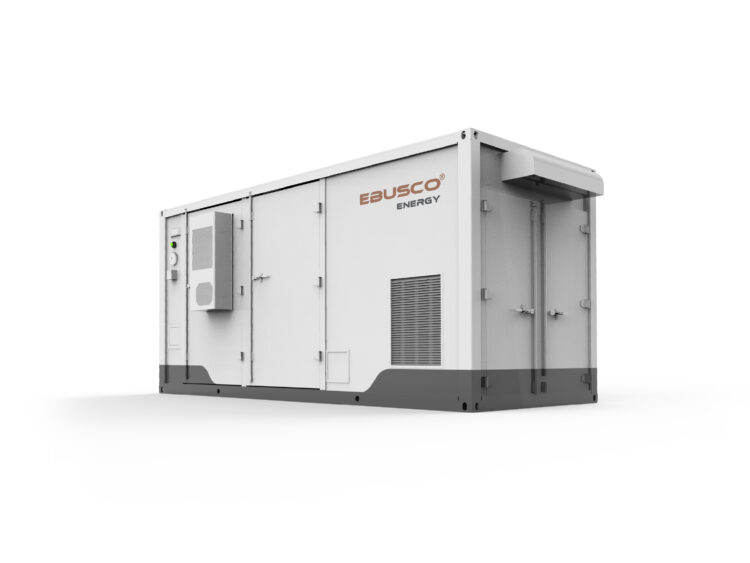 Emmett Green is an independent company providing services and building own and client asset portfolios in various energy transition assets like e-boiler, hydrogen, private electricity grid and energy storage to get carbon reduction done. It is committed to accelerating the energy transition, with the aim of preventing further warming of our environment. Emmett Green will use the Ebusco ESS for energy storage, arbitrage on day-ahead, intraday or imbalance markets, and ancillary energy services.
Ebusco's experience with heavy-duty batteries and battery management systems has allowed it to develop Energy Storage Systems (ESS) products that have attractive applications for tasks of high energy demand and for a wide range of applications where energy needs to be temporarily stored including grid balancing, supporting smart charging infrastructure on bus depots and maritime solutions.
Michiel Roelofs, managing director at Emmett Green comments: "At Emmett Green we invest in various energy transition assets like this electrical energy storage. We are excited to add an storage system from Ebusco to our portfolio. Storage systems like this will enable us to engage in behind-the-meter projects and local-for-local optimization as needed to speed up Dutch energy transition and slow down global heating."   
Peter Bijvelds, CEO of Ebusco comments: "This is another great milestone for Ebusco. We have been focusing on transportation ecosystems for a long time. With this order, this scope becomes even broader, as this energy storage container will be utilized to help balancing the power grid. This so-called Energy Balancing market offers solutions related to energy issues for now and in the future. We are happy to support Emmett Green in this respect with our solutions."