On 10 July, two new Ebusco 2.2 buses were officially put into service by Wartburgmobil in Eisenach, Germany. Regional environment minister Anja Siegesmund, Eisenach's mayor Katja Wolf and Horst Schauerte from Wartburgmobil pulled the plug from the freshly charged electric buses at the town's bus depot. They then enjoyed a ride on the buses through Eisenach.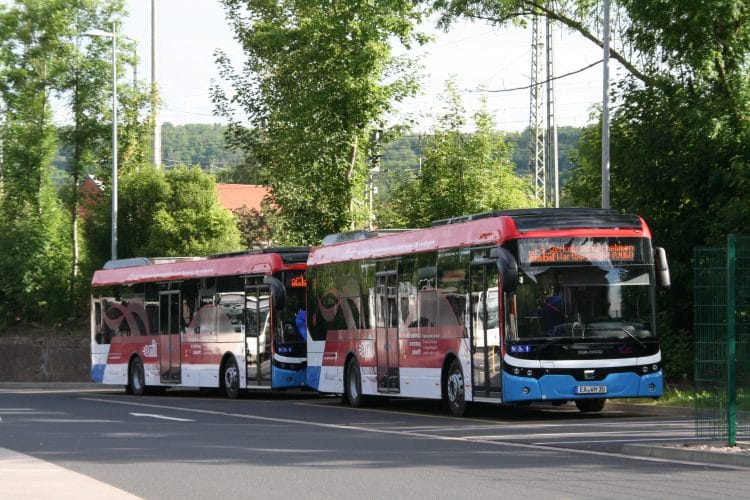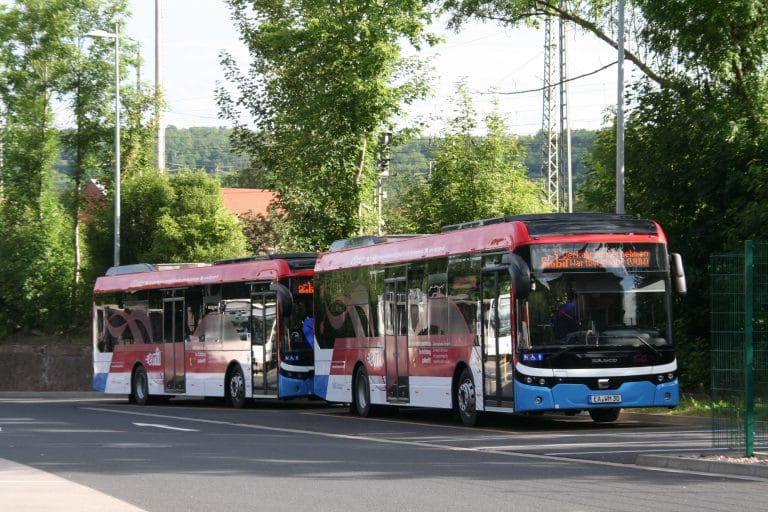 The two Ebusco buses are deployed on line 2 as of 11 July. The buses even have their own name – 'Emil', standing for 'Elektrisch Mobil im Linienverkehr'. The two Ebusco 2.2 buses can run for more than 200 km on one battery charge. This means they only have to be charged in the depot at night to be able to run all day.
"Tomorrow – after a break of 44 years, seven months and ten days – electric public transport will return to Eisenach," said Horst Schauerte, referring to the former tramway. "The buses will make Eisenach's town centre a little bit quieter, and each bus saves an amazing 37,000 kg of CO2 per year. It's another step towards a better climate," added mayor Katja Wolf.
The project was made possible by an 80% grant from the state of Thuringia plus a contribution from the European Regional Development Fund. Working in partnership with Thuringia's environment ministry, Wartburgmobil sees itself as a key player in the transition to electric transport in the Wartburg region. "Our company is actively helping to protect the climate, and today marks the next step in the transition towards an all-electric bus fleet," said Horst Schauerte.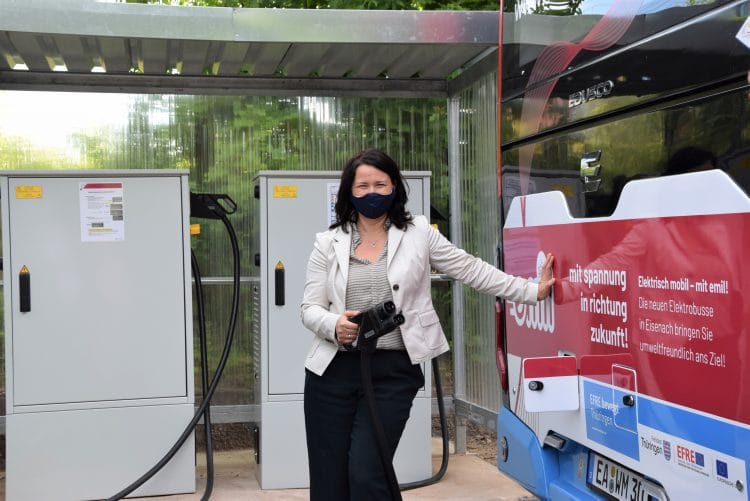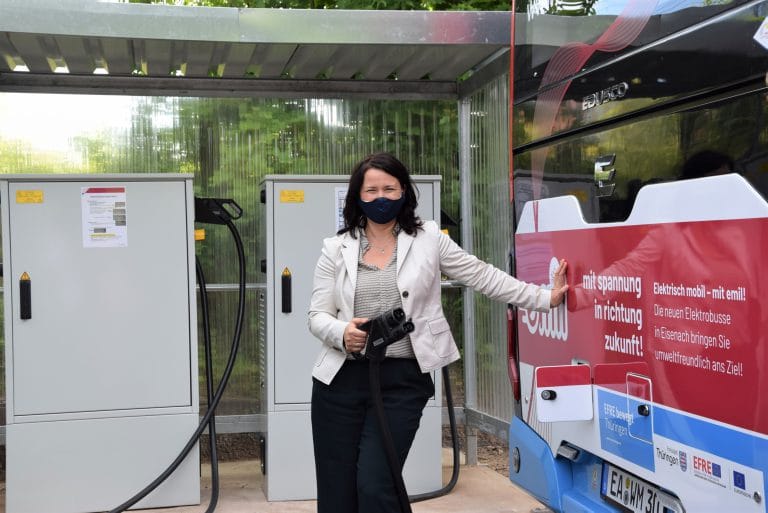 The buses' interiors have all the usual comforts and allow for demographic change – for example, there is enough space for rollators, wheelchairs and strollers. The seats are equipped with an electronic detection system and passenger counter so that you can see exactly how many people are on the bus at any given time.