Follow-up order from NIAG for both 12-metre and new 18-metre buses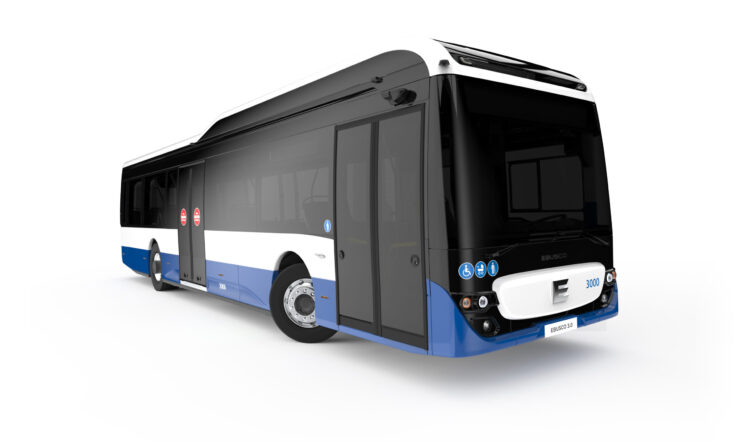 Deurne, 20 June 2023 – Ebusco (Euronext: EBUS), a pioneer and frontrunner in the development of electric buses and charging systems, has signed a new contract with NIAG (like Transdev, part of the RETHMANN Group) for 19 Ebusco 3.0 12-metre and 12 Ebusco 3.0 18-metre buses. Delivery of these buses is scheduled for the end of 2024.
For this order, Ebusco competed against other preferred suppliers in a so-called mini-tender and Ebusco had the best economical offer. The 31 new Ebusco 3.0 buses will be used by public transport company NIAG in the district of Wesel and Kleve. As with the previous order, the 12-metre buses will be equipped with a >350 kWh battery pack and the Ebusco 3.0 18-metre will be fitted with a >500 kWh pack. The 31 buses will save more than 2,300,000 kg of CO2 and 3,900 kg of nitrogen annually.
Niederrheinische Verkehrsbetriebe AG (NIAG) is a modern transport and mobility service provider with around 800 employees. NIAG provides logistics connections for the region in two core areas: local public transport and logistics. With a bus line network of more than 2,200 kilometres and 36.5 million passengers per year, NIAG is the largest provider of public bus transport in the Lower Rhine region.
Hendrik Vonnegut, director at NIAG, commented: "In 2022 we ordered our first 12 Ebusco 3.0 12-metre buses, this follow-up order of 31 buses is another important step towards electrification of the entire bus fleet."
Patrick Oosterveld, Sales Director at Ebusco, commented: "We are pleased with the confidence expressed in this follow-up order from NIAG. Within this order, we are delivering both Ebusco 3.0 12-metre as well as Ebusco 3.0 18-metre buses. The Ebusco 3.0 18-metre bus was unveiled late last year and the combination of its high passenger capacity, extra-long range and extremely low energy consumption allows us to make an even greater impact for the benefit of the environment. The ambition to move to fully zero emission public transport as soon as possible is something we share with NIAG."