Today we are pleased to announce that Ebusco is launching its services and operations in Australia.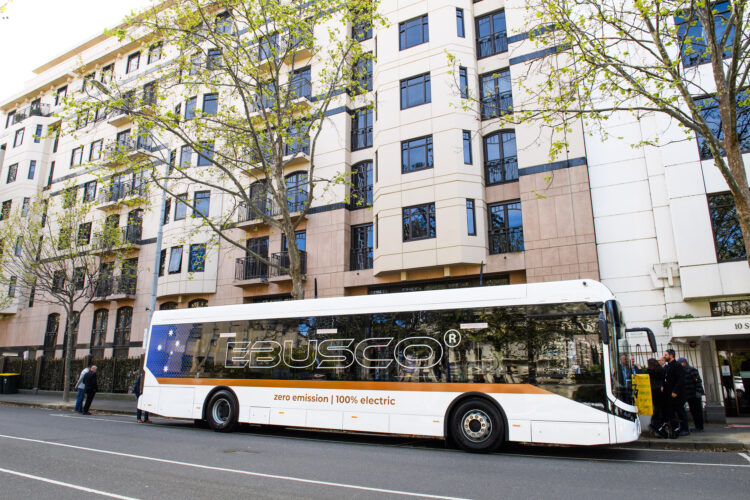 Ebusco was conceived as an idea in 2010 and began operating in 2012 in Deurne, Netherlands. Over the past decade Ebusco has pioneered the future of electric bus technology by focusing on using lightweight materials and battery technology ensuring up to 450 km on a single charge in a broad range of climates and weather conditions. At the same time, Ebusco has established a new level of customer experience for Australian commuters with a spacious design, USB ports at every seat and a quiet and smooth ride that is synonymous with electric buses.
Peter Bijvelds, Global CEO of Ebusco is proud to be in Australia to launch the Ebusco 2.2 and said, "When I started this company over a decade ago, I knew that we needed to find a better and a cleaner way to move people. We now have more than 400 buses around the world that have travelled more than 60 million , saving more than 55,000 tonnes of CO2 emissions.
Simon Pearce, Australian Director of Ebusco said, "For the past three years a small team has been working hard in the background to get to this moment today. The arrival of the Ebusco 2.2 bus with right hand drive in Australia is a huge milestone for our company. We look forward to growing our offering in Victoria."
This is just the start of Ebusco's journey. With the of the car industry in Australia, Ebusco sees the opportunity to bring back manufacturing focusing on the production of right hand drive electric buses. This new local manufacturing will result in new skills, new supply chains and local jobs. As a company, Ebusco is  wholly committed to making this happen, and today is just the first step of this journey.